Marketing Emails Where to Start: Welcome Email Series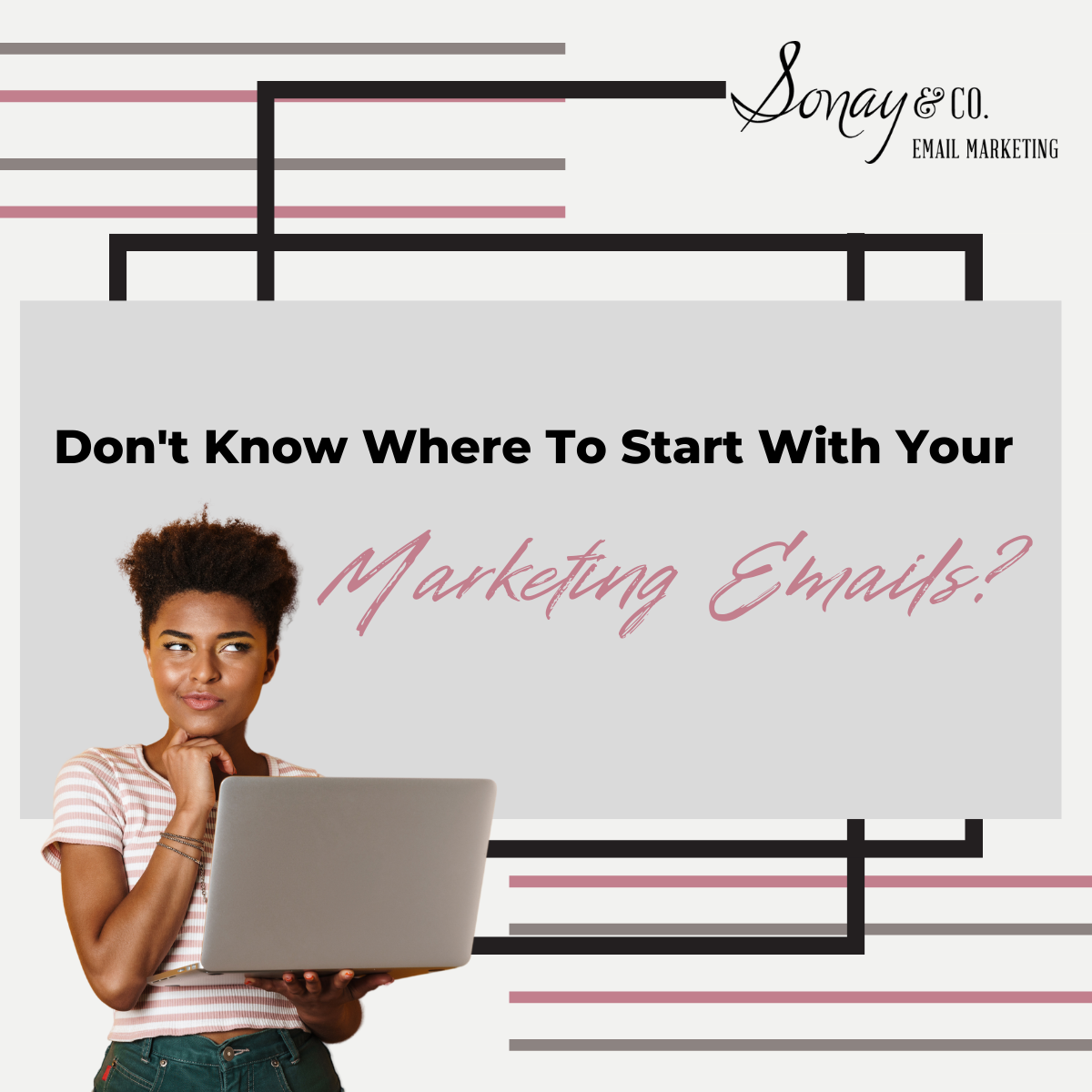 With the digital space growing with online businesses, if you haven't heard already, Email Marketing is the place to be if you are ready to make the most money and see a big return on investment, HIGH ROI. I challenge you to focus more on growing your email list, more than you focus on growing your social media following. According to Constant Contact,
"60% of consumers say they've made a purchase as the result of a marketing email they received. Contrast…12.5% of consumers who say they'd consider using the 'buy' button on social media."  
That's a huge difference. Marketing emails allow you to show up in your customers' space and make your messaging more personal, create content that is relevant to your reader's interest, and allow you to compete directly next to the big brands. Your email will end up in the same place as the inbox (or promotional inbox) next to the big retailers; email marketing allows your business to play big no matter who the other players are. 
You now know you need to utilize marketing emails,  but where do you start?
I personally love email newsletters, and I talk about them often. The reason is you get to change the content often, and I like writing them honestly. But it's not the best place to start if you don't have a foundation in place. First, I would recommend setting up a welcome email series. (FYI, this can also be called a welcome email funnel, I prefer calling all funnels series.) 
A welcome email series will consist of your foundational emails, and I am going to break down a simple yet highly effective welcome email series below. The best part is that they can be automated, so you don't even have to stress when to send them. They definitely should be automated, like there is basically no other way to send them because it makes no sense to send an email manually to everyone who signs up for your list that is so 1971.
"The average open rate for welcome email series is 46.48% across industries, meaning nearly half of new subscribers or customers open them. On top of that, welcome emails have 4x the click rate and 23x the conversion rate of regular marketing emails." (source: klaviyo.com)
Key information worth noting before getting started with your email series.
Truth is, when someone signs up for your list in this day and age, they expect to receive a welcome email. Most times, they are signing up because they want to hear from you (or at the very least, they want your awesome lead magnet.) You should have at least one welcome email to get started, but a welcome email series is best. Your email series can be three-part, or you can make it a long 17-part series. Granted, if you are going to create a 17-part email funnel, you better make sure it is great and engaging! 
Please note that your content and design will differ depending on your business type, i.e., service-based vs. product-based. Service-based business emails may be more copy-heavy, while product-based business emails may choose to include more images and products. Be sure always only to include one call-to-action, CTA. Your CTA should be very clear on the action that you want your audience to take. Providing multiple CTAs could confuse the reader, and they may exit your email without taking any action at all. 
 What to include in your welcome email series and examples.
I. Introduce Your Brand To Your Audience – don't assume just because a new subscriber signed up from the homepage of your website or through your social media channels that they are familiar with your brand, your services, and/or your product offerings. 
Tell them who you are

What're your mission and values

What do you do and why you do it

If you enticed the sign-up with a lead magnet, deliver that
II. Set The Tone & Expectations – not only is this a good time to make a great impression by introducing yourself, but you also need to set the expectations of what will come in future email correspondences. This is important as one of the main goals of email marketing is to make you a trusted authority in your industry. Setting expectations will show your audience that you are transparent. 
Tell them how often you will email them.

When to expect your next email

What kind of content will you email them
III. Provide Some Valuable Content – email marketing is not all about making a sale. You want to nurture your audience. By providing valuable content will further help nurture and build a relationship with the reader. Email marketing is all about building a relationship, and relationships take time. Also, there is a benefit in it for you too. If you are able to get the reader to reply or click your CTA, that will help your email deliverability which essentially helps you end up in the primary inbox more often. 
Know some great resources that will benefit your readers? Such as Youtube videos and blogs. Share and link them. This could be a great way to get your audience to engage with your content on multiple platforms. 

Share a case study

Share reviews & testimonials
V. Sell Something – conversion is always the goal; you are running a business. Now is the time to turn a lead into a customer. 
Do you have a course or product you want to push?

Maybe start with your low-end offer.

Create a FOMO  offer i.e "discounted only for a limited time"
Using the above information as a guide, you can create a 3-part email series.
Craft your own email series!
Introductory Email: Introduce your brand to your audience & set the tone and expectations
Nurture Email: Value Content 
Conversion Email: Make that sale 
Need help writing your welcome email series?
Get your complimentary welcome email sequence!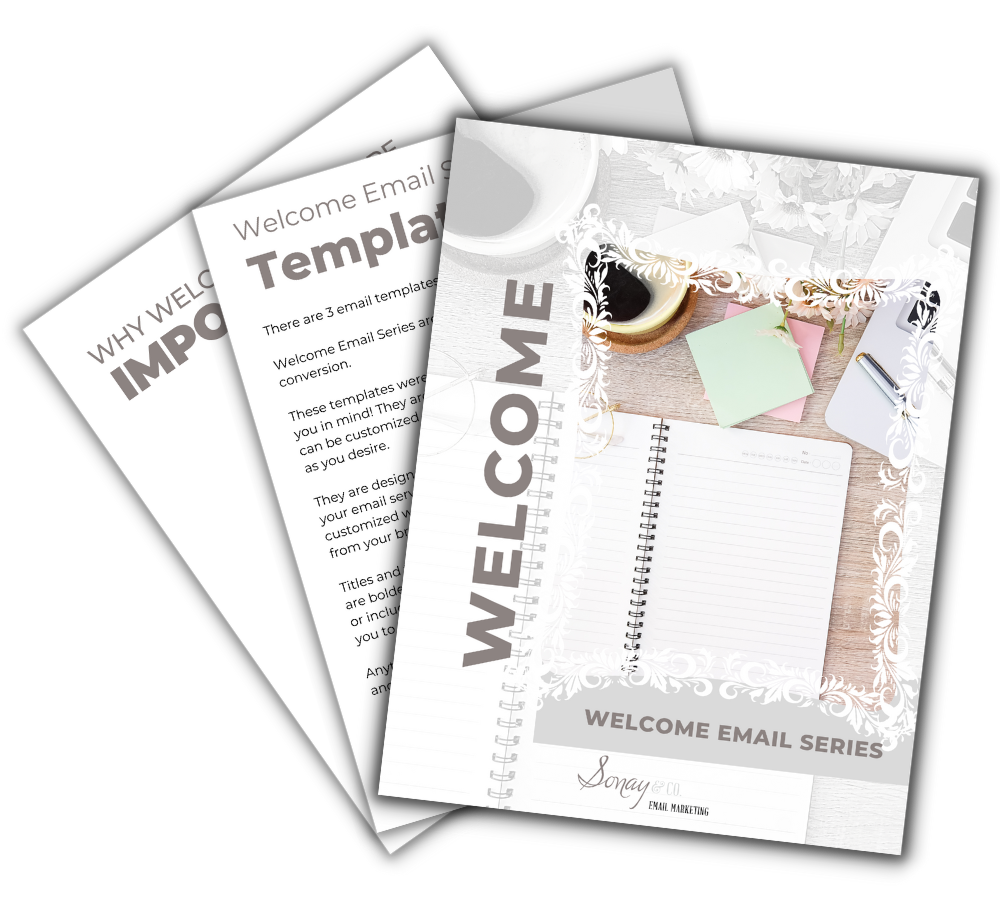 creating your Welcome Email Series? Receive a complete three-email welcome series. Easily customizable with a few edits. Your welcome series templates and bonus materials are ready for download!