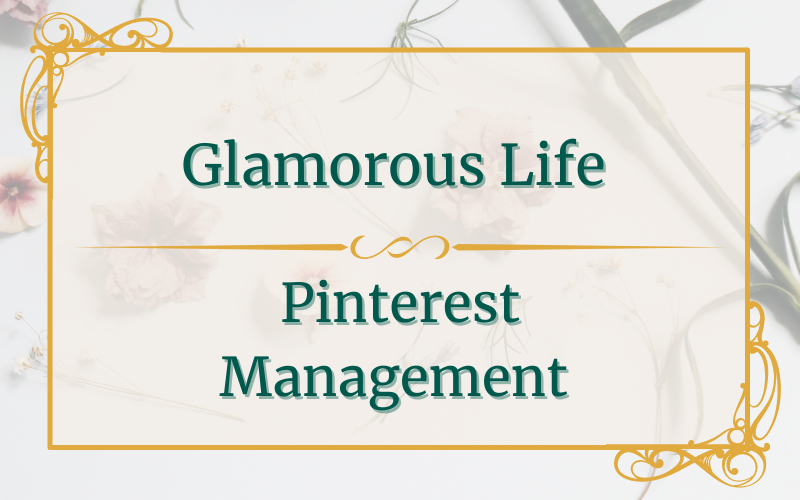 ---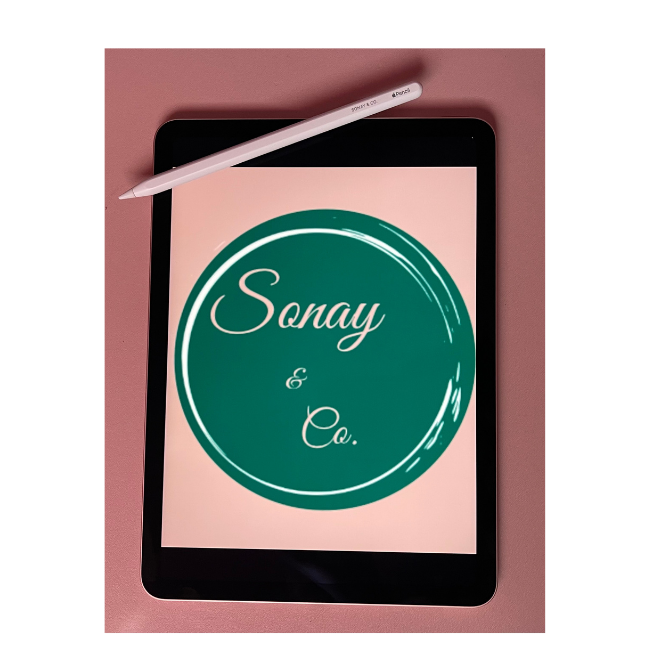 Your marketing efforts are only as good as your marketing strategy. We help content creators and creatives maximize their marketing strategy with the inclusion of Pinterest.
Pinterest is no longer just about helping bloggers increase their website traffic. Pinterest has taken a shift that is all about creators! Creators are still receiving the same great website traffic that Pinterest has been long known for, but they are now also experiencing an increase in sales and revenue!
If you are providing your audience with value-first content and would like to maximize your marketing strategy then it's time to add Pinterest Marketing! We offer three monthly packages each are based on the number of Fresh Pins (new pins that link to your content) that we create for your content!
---
Who this service is for:
✅ You have a blog
✅ You implement value-first social media content creation
✅ You sell products and want to increase your sales revenue
✅ You are looking to grow your email list
---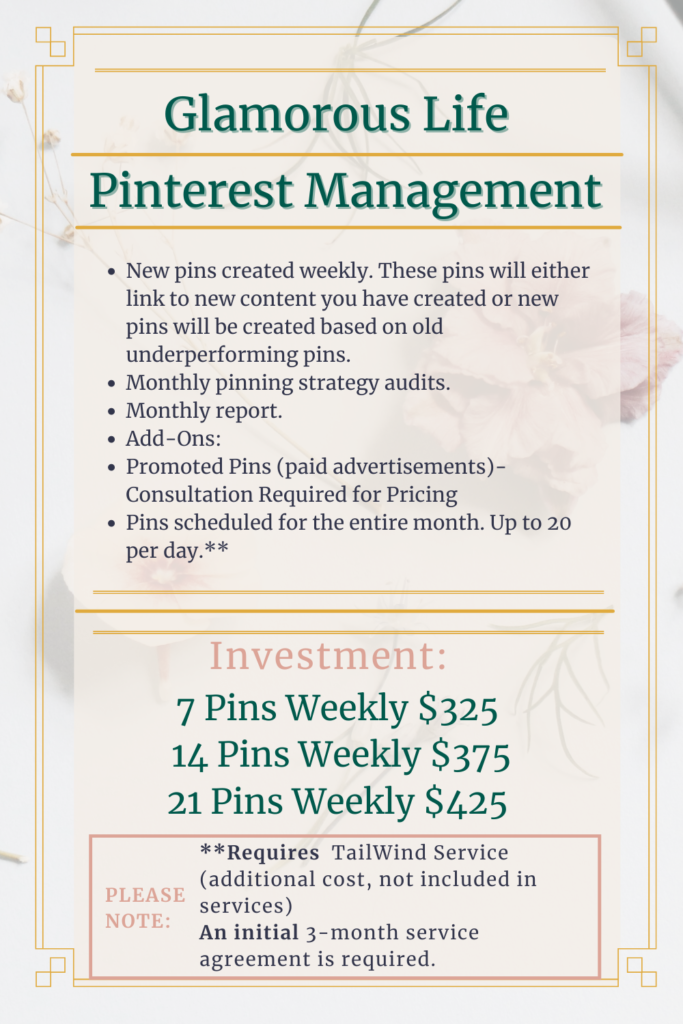 ---
Pinterest Audit
If you already have an established Pinterest Business account but are in need of advice on where you can improve your Pinterest Presence, then this is for you!
We suggest receiving a Pinterest account audit at least once a year. The algorithm on Pinterest is constantly changing and this audit will help ensure your account is staying up to date with Pinterest's best practices.
---
What's Included
We take a deep dive look into your Pinterest account including
📌 Setup Inspection
📌 Keyword Analysis- Niche and Current Trends
📌 Pin Design and Description Review
📌 Board Review (up to 10 boards)
The Process
👉 Schedule your Consultation Call (this is required for all services, book now)
👉 We complete our onboarding process to gain further insight into your goals, brand, and audience
👉 The audit takes place (please allow 7-10 business days for completion)
👉 Once the audit is complete you will receive an emailed copy of your audit report* & a 45 Minute Strategy Call to go over audit results and answer any questions that you may have
---
If you've already implemented Pinterest into your marketing strategy and are still struggling to see the results you desire then our Pinterest Audit is for you! We'll set you up for success. We evaluate your current Pinterest Business account and provide you with a strategy curated specifically for you.
One-Time Investment $297
❌ This service does not include account setups or monthly management.
*Your audit report will include all of our recommendations in order for you to update your Pinterest account.